As we are aware of MBA stands for Master of Business Administration. In this, you will gain knowledge focused on marketing, finance, HR, and operational management. So, it will be your choice, you can choose one such field, where your skills match and you have confidence you can build your career in the same. So, choose the stream taking into account your skills and knowledge. Then, it is obvious everyone wants to join the best college which is present in the city. In this article, we have discussed the best MBA/PGDM colleges in Jaipur. We will make your work easy by giving the details of the List of best MBA/Management Colleges/Institutes in Jaipur.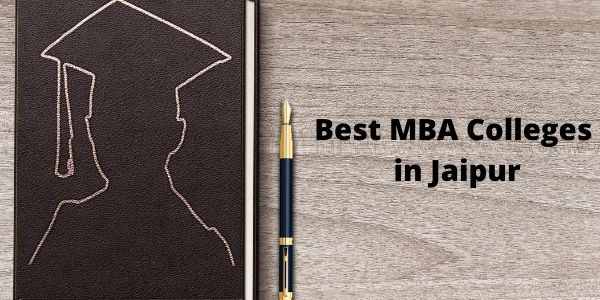 Then, doing MBA will surely help you with your career. After completion of your UG, you can do an MBA. There are many exams which help you to get admission to the top B colleges. Some of the exams are CAT, GMAT, SNAP, and state-wise exams. CAT exams are to get into IIM and GMAT exam if you wish to pursue MBA abroad. Then for more details on the CAT exam, Read More.
To get admission to the top B-colleges it is equally important for one to get a good score in the exam. So, we strongly suggest you that, it can be any exam, make sure that you have studied well and covered all the topics. Either you can take coaching or study on your own. But, hard work is important for both cases.
Remember the Points – Best MBA Colleges in Jaipur
Then, you can't join any college randomly. There has to be a background study, before joining the MBA colleges Jaipur. Probably, many of you already have made a list of which college you want to pursue. Also. understood the requirements of that college for admission. If you are reading this article, maybe you are looking for MBA Institutes in Jaipur. So, we have listed some of the points which are essential to know before joining the college.
Reputation– In the first place, understand how the college has performed in the past years. Know everything about the college like placement, faculty, past achievements, other activities.
Specializations Offered – Then, as already mentioned, know which all specializations they have. Is there any facility of taking the dual. Know which specialization you are taking is present or no.
Placement – It is one of the most important things and the reason why we go for masters. You must know how the placement facilities, other activities like placement training, classes on communication skills etc.
Faculty – It can be any college, faculty makes difference. A good staff plays a major role in any students life. Make sure that the college you are looking at has good staff and provides you with the quality of education.
Infrastructure – It means how the college handles management like handling college activities, events, examination, placement etc. As every details matter as you will be paying a huge amount in the form of a fee. So, make sure that you take care of all the details.
Best MBA/PGDM Colleges in Jaipur
Check out the list of MBA Institutes in Jaipur, we have added the colleges which fall under Best MBA Colleges in Jaipur. Along with our provided information, it is always a good idea to make your own study on the different Management Colleges in Jaipur. Take a look
Poornima University
To begin with the Best MBA/PGDM Colleges in Jaipur, we have Poornima University. Poornima University (PU) is a UGC endorsed Leading Private University in Rajasthan. the college is arranged in Sitapura, the instructive centre point of Jaipur in 32 Acres of rambling, rich green grounds. State of craftsmanship building space of college with autonomous scholastic and administration block, inns, research facilities, sports ground, observatory and so forth. It unites a local area of wide-going interests, abilities and goals from Engineering, Architecture, Management, Commerce, Design, Science, Public Health, Computer applications and Hotel Management. They have an MBA course along with the other courses.
The basic eligibility criteria for MBA (full-time) is Graduation in any discipline or equivalent from a recognized university.
A minimum of 50% is required in a UG degree.
Lastly, Final-year Graduation students are also eligible to apply for MBA, they are required to provide proof of completion of the Graduation degree within the duration specified by the institute.
For more details – Read More
Arya College
Then, next, in the list, we have Arya College which is approved by AICTE for MBA in Jaipur. It is one of the best colleges, which is present in Jaipur. It is the best significant alternative for a utilized individual or an understudy who is anticipating stretch his schooling in the field of business. Low maintenance courses additionally come in the picture alongside the important course material. Understudies think that it's helpful to consider when they make sufficient opportunity to contemplate. Since the utilized individual has diminutive chance to provide for contemplates that is the reason Arya Group presents pre-arranged material which saves time as well as gives straightforwardness to chasing material and planning notes
Then, for more details – Read More
Amity University
Then, we have Amity University. It is committed to providing excellence in research and academic activities. For the students, they try to offer a creative and supportive environment. Then, the courses at AUR includes the number of subjects and study options and helps to gain knowledge in different interests. They offer UG, PG, and also PhD programs in selective fields.
When it comes to MBA, they have designed a curriculum in such a way, it will help students to get a holistic approach in developing socially relevant strategies for business and management. It comes with the analytical and critical thinking ability, develops leadership skills, decision making, and foster teamwork to manage and lead in a dynamic and innovative economic landscape.
They provide most of the facilities in terms of time, technology and practical experience. In this college, students won't only develop the chance to develop managerial skills but also they will help you with personal development. Like communication skills, placement training and other activities. For the MBA admission in the Jaipur, note the below points
MBA (They offer you multiple Specializations like Marketing & Sales / Finance / HR / IB / Digital Marketing & Customer Analytics / Agri-Business )
Then, Graduation (min 50%) plus National/State MBA Entrance Exam score or Amity Test.
Lastly, SKYPE Interview instead of personal appearance at the campus.
For more details – Read More
JIMS
This particular institute was founded in the year 2006 and is promoted by Jagan Nath Gupta Memorial Educational Society. Then, this institute offers the students with two Year Full-Time PGDM programme, approved by AICTE, Ministry of HRD, Govt. of India. Students are trained through this institute, they will learn in all the aspects. They upgrade the courses regularly this will help students meet today's business expectations. It is located on the green campus in the Sitapur institutional area.
They provide the best PGDM/MBA course in Jaipur, which is integrated with SAP training & certification. Then, under the PGDM/MBA + SAP program, students will be learning and training in 32 compulsory papers and 12 specialization papers in areas such as Sales, Marketing, Finance, and Human Resource Management.
For more details – Read More
KVGIT
Lastly, in the of Best MBA/Management Colleges in Jaipur, we have KVGIT (Khandelwal Vaish Girls Institute of Technology). It is the best PG girls college which is present in Jaipur. They offer you the courses like MBA, MCOM, MA, MSC, BCOM, BBA, BCA, BSC, and BA. It is one of the top private colleges for girls for higher education in Jaipur. They also focus on personality development for better career options. It is also approved by AICTE.
Then, for more details – Read More
Conclusion
To conclude, in this article, you will find the details of Management/PGDM Colleges in Jaipur. We have added a list of the top 5 MBA/Management Colleges in Jaipur with the necessary details. Also, things to be taken care of while choosing the MBA Institutes in Jaipur. So, remember all the points during the time of admission. For more details on the fees and the course you can visit the official website, we have provided the link. We wish you all the best with your MBA journey.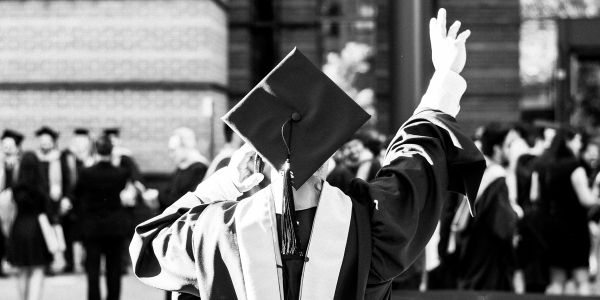 FAQs – Best MBA Colleges in Jaipur
Check out the below FAQ, you will get more idea on the Best MBA Colleges in Jaipur
Is Jaipur good for MBA?
Yes, MBA in Jaipur is a good choice. As you will get a better quality of education at lower fees with high ROI. So, if you have a plan of doing an MBA in Jaipur, we have listed the top 5 MBA/PGDM Colleges in Jaipur.
What is the fees for MBA?
Well, it varies from one college to the other and also from one city to other. But, roughly it ranges from INR 15,000 to INR 35 lakh. 
Is an MBA a waste of money?
Not at all. Getting a piece of knowledge is never a waste of money. It is post-graduation, it will add value to your career.
Editor's Note | Best MBA Colleges in Jaipur
In brief, in the above article, we have added all the details of the PGDM/MBA Colleges in Jaipur. So, if you are looking for colleges in Jaipur, this article, will surely help you. Then, we have added the detailed points to be taken care of while choosing the college. So, make sure that you consider all the points while choosing one. We wish you good luck with your exams.